News
pygame 1.9.4 released — 19 Jul, 2018
pyglet 1.3.2 released — 13 Apr, 2018

pyglet 1.3.2
has been released
. Compatibility with Python 3.7 has been added.
Ludumdare 41, 48h - from scratch - game dev comp. — 21 Mar, 2018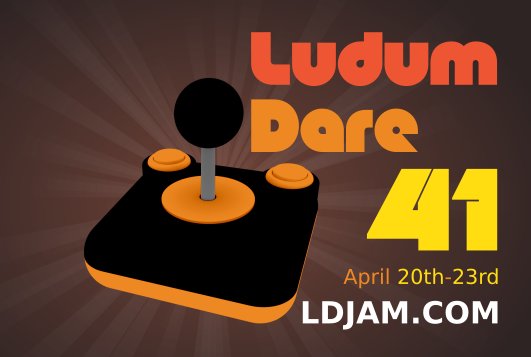 Join us for the 41st Ludum Dare! Our first event of 2018! Let's all get together for two days, and do something fun. "Real artists ship.", so let's do that.
Ludum Dare is a regular community driven game development jam. The goal is, given a theme and 48 hours, to develop a game from scratch. Ludum Dare aims to encourage game design experimentation, and provide a platform to develop and practice rapid game prototyping. We all gather at once to do something exciting, and push each other forward.
You can start suggesting themes now, and get involved. Saturday April 21st to Tuesday April 24th, 2018 -- see the website for the exact time in your timezone.
I'm in.
print(' <3, '.join(["thank you"] * 13)) — 5 Mar, 2018
Some website updates — 16 Feb, 2018
There are a few website updates. The project release descriptions are shown correctly on the project pages again, and wiki editing is improved.
You can find more details in "
A fun week working on pygame stuff.
", along with information about recent pygame development.
PyWeek #24 challenge judging has begun! — 23 Oct, 2017
Check out these PyWeek #24 entries:
https://pyweek.org/24/entries/
PySDL2 0.9.6 released — 11 Oct, 2017
PySDL2 is a slim wrapper around the SDL2 libraries and can be used without further ado using Python and a binary distribution of the SDL2 libraries.
The following changes have been made in version 0.9.6:
updated sdl2 to include the latest changes of SDL2 (release 2.0.6)
fixed issue #98: wrap sdl2.SDL_GetHintBoolean() correctly
fixed issue #99: wrap sdl2.sdlmixer.Mix_PausedMusic() correctly
fixed issue #104: sdl2.ext.Resources.scan() shows the correct path on errors now
fixed issue #106: fix TextureSprite.__repr__() for an unset center property
fixed some minor GC issues in sdl2.ext.sprite and sdl2.ext.font
fixed the __getattr__ implementation for sdl2.ext.ebs.Entity
fixed background colour handling for multiline text surfaces
You can download PySDL2 0.9.6 from
https://github.com/marcusva/py-sdl2
or
https://pypi.python.org
. The documentation, listing all of its features, can be browsed online at
http://pysdl2.readthedocs.org
.
pyglet 1.3.0rc1 and cocos2d 0.6.5 released — 31 Aug, 2017


pyglet 1.3.0rc1 has been released. The entire pyglet codebase is now compatible with both Python 2 and Python 3 without the need for 2to3.
cocos2d 0.6.5, an update that adds compatibility with pyglet 1.3, has been released.
---