Historical Wargame Simulator - 0.2.6
Historical battle simulator in the form of a tactical map with the purpose to provide both enjoyment and educational value to the player.
Remance
(Remance)
The first full version (1.0) should allow the player to pick from multiple historic battles to play but will focus on another mode in a fantasy setting after Version 2.0 is done. The code will always be completely open-source.
Changes
Unit's mechanics becomes much more complex now but still have another 4 main functions left to implement. Currently working on leader function. Will make another release when all planned unit mechanics are implemented (0.3).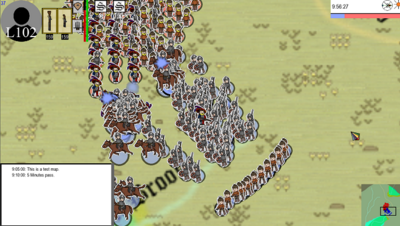 Links
Releases
Pygame.org account Comments
---