Dreams Unleashed - 0.1a1
This will be a level-based game with different mini-games that are placed in random orders with progressive difficulty to create challenging gameplays where one tries to reach the highest level and score possible.
Teun Blom
(THB0705)
This game is still in development.
Changes
v0.1a1 A main menu has been added. The mini game one environment/physics has been created. A player can move his sprite across the screen. Glob instances have been created. The player has the ability to pause the game.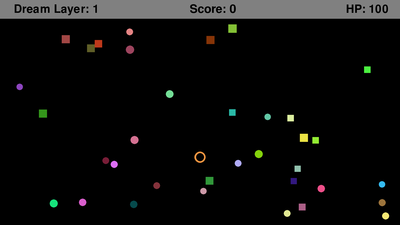 Links
Releases
Dreams Unleashed 0.1a1 — 18 Jan, 2019
Dreams Unleashed 0.1a4 — 23 Jan, 2019
Pygame.org account Comments
---