PyChess - v3.2
This is a fully functioning Chess Game developed in Python Using Pygame with many features.
Ankith
(ankith26)
This is a Chess Game developed in python Using Pygame. You can play singlePlayer, multiplayer and play online. You can save and load games, modify the app to your preferences. All features of chess included. It has move generation, move validation, test for check/checkmate/stalemate, pawn promotion, castling, enpassent and a wonderful GUI thanks to Pygame.
Changes
See github changelog and README.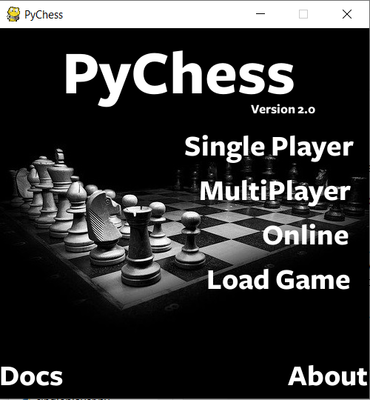 Links
Releases
Pygame.org account Comments
---