Label: Rise of Band
Become The City's leading Music Label in this turn-based strategy game for up to four players. Created by an interdisciplinary team of University students.
David Somers-Harris
(davidkazuhiro)
You are a fledgling Music Label in a city overrun by The Corporation and whatever shallow, soul-crushing music they choose to produce. Overcome their rule by playing successful concerts and gaining more fans throughout the city. Sign bands from different neighbourhoods or from other labels. Book concerts and set your ticket price to focus more on appeal or profit. Try it out and let us know what you think.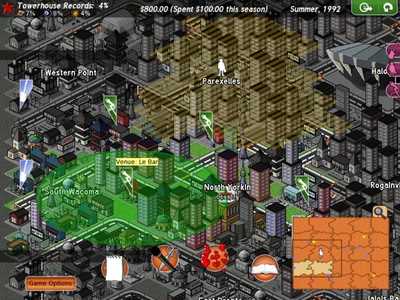 Links
Releases
Pygame.org account Comments
Martha Sipe 2017-09-27 09:37:17.717945

So sophisticated game! And I like it so much. It develop the players and help students to find a motivation for studying harder and for avoiding services like

https://www.instagram.com/edubirdie/

So thank you for your hard work!
---