Blarg - 0.99 pre-release
You are a honest and peaceful shotgun seller. For an unknown reason, you are teleported in another dimension, full of hostile magicians who wants to transform you into a mana potion. How long will you survive ? Blast as more magicians as possible in this fun shoot-em up. Come on ! There are corpses flying in the air and great sound effects : Bleewwaaaeeuuhhaaarrgghh ! Kaboom ! Sppflleuweerkh !
Recher
(recher)
- Tons of magicians to kill. Make them burst ! Pure moments of adrenaline and stupid-but-great massacres.
- Amazing sound effects. All made with my voice and a microphone. Shotgun firings, yellings, explosions, poo-transformations. Everything is yargled in almost real noises.
- Not-so-random movements and generations of the enemies. An infinity of unpredictable waves that goes harder and harder.
- All the stuff you normally expect in a "real" game : hi-score savings, keys configuration, presentation menu, scenario written on 5 lines, ...
- English and french languages.
Before public release of the game and its source code, I ask for a contribution. For a modest fee (give what you want, 1 euro minimum), you will have premium-VIP-golden access to Blarg, and its exclusive gode mode. (This mode will not be available in the public release, so this is your only chance to get it !)
For a teasing video, and all the detailed explanations, (how to pay, how to get the game, ...) follow this link :
http://www.ulule.com/blarg/
Edit 6 May 2011
: contribution time is finished ! The game is now available for everyone. See below for download links.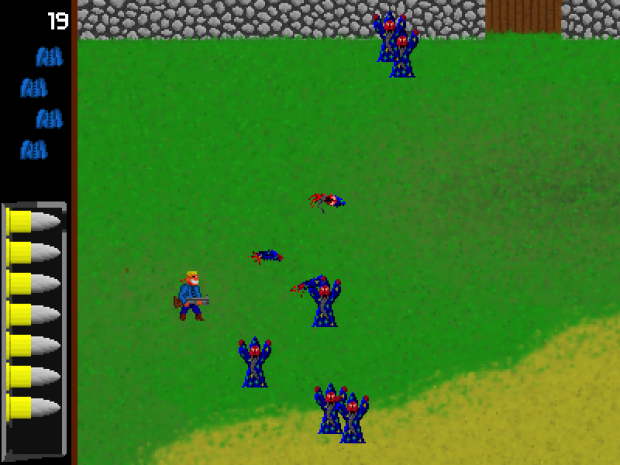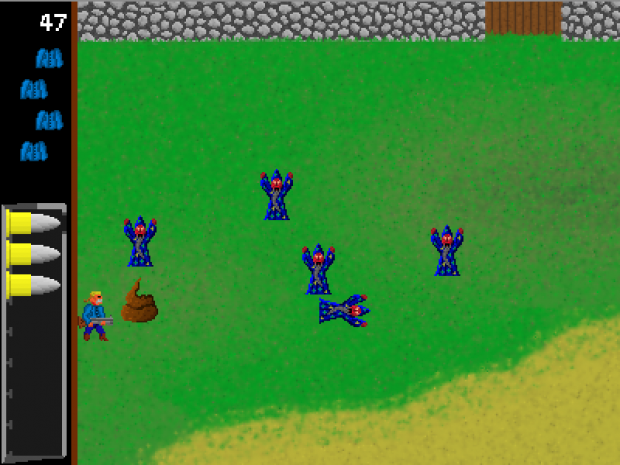 Changes
Links
Releases
Blarg 0.99 pre-release — 3 Mar, 2011
Pygame.org account Comments
renesd 2011-05-10 12:49:53

Just gave it a go, and I had fun! There is something pleasant about wizzards and shotguns combined. After a while it becomes impossible to play, since there are too many wizzards moving too fast around the place to avoid. Very funny style.

Keep up the good work!


Réchèr 2014-08-18 13:44:12

Thank you very much.

3 years later, I am proud to announce the release of a new game : Kawax.

Réchèr 2016-09-01 20:18:19

unburying some old things.
Just to tell that Blarg is now on github, source code, resources, medias, conception documents, ....
https://github.com/darkrecher/...
---