Title: Motion Blur Effect
Author: Gareth Noyce (http://www.korruptor.demon.co.uk)
Submission date: August 4, 2002
Description: A nice motion blur effect using Numeric.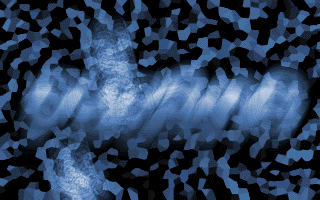 Download: pygame-motionblur.zip
pygame version required: Any with Surfarray
SDL version required: Any
Python version required: 2.0 with Numeric
Comments: Mr. Noyce has created an attractive motion blur effect in 8-bit colour, using Numeric arrays as his accumulator. Make sure to read the included readme file; "burn" and truecolor effects are possible, though increasing the bit depth will reduce your framerate.





import pygame, pygame.image
from pygame.surfarray import *
from pygame.locals import *
from Numeric import *



RES 		= (320,200)
PI 		= 3.14159
DEG2RAD 	= PI/180
NUM_SURFS 	= 12




def main():


     
    	
    	pygame.init()

    	screen 		= pygame.display.set_mode(RES,0, 8)
        tmp		= screen
        accumulator 	= tmp

        
        pal 		= pygame.image.load("

palette.gif

")
        background 	= pygame.image.load("

background.gif

")
        sprite		= pygame.image.load("

sprite.gif

")
        sprite2		= pygame.image.load("

sprite2.gif

")
    

        
        surface 	= []
        oldest 		= 0
        for i in range(0,NUM_SURFS):
                surface.append(zeros(RES))
        
        
        tmp.set_palette(pal.get_palette())
        screen.set_palette(pal.get_palette())
        sprite.set_palette(pal.get_palette())
        sprite2.set_palette(pal.get_palette())
        sprite.set_colorkey([0,0,0])
        sprite2.set_colorkey([0,0,0])
        background.set_palette(pal.get_palette())

        
        accumulator = pygame.surfarray.array2d(accumulator)

        xa =0
        ya =0
        xa1=0
        ya1=0
        xa2=0
        ya2=0

        
        while 1:
    
            
            for e in pygame.event.get():
                if e.type in (QUIT,KEYDOWN,MOUSEBUTTONDOWN):
                    return

            
            accumulator = subtract(accumulator,surface[oldest])

            
            x    = ((RES[1]/10))*cos((xa*DEG2RAD) * 3)
            y    = ((RES[1]/4))*cos((ya*DEG2RAD))
            x1   = ((RES[1]/3))*cos((xa1*DEG2RAD)*1.7)
            y1   = ((RES[1]/3))*cos((ya1*DEG2RAD)*2.5)
            x2   = (RES[1]/2)*cos((xa2*DEG2RAD))
            y2   = (RES[1]/2)*cos((ya2*DEG2RAD))
            xa  += 1.5
            ya  += 3
            xa1 += 1.2
            ya1 += 2.75
            xa2 += 2.3
            ya2 += 4.8

            tmp.blit(background,(0,0))
            tmp.blit(sprite,(x+20,y+50))
            tmp.blit(sprite2,(x1+140,y1+75))
            tmp.blit(sprite2,(x2+140,y2+75))

            
            surface[oldest] = pygame.surfarray.array2d(tmp)

            
            accumulator = add(accumulator,surface[oldest])

            
            oldest = (oldest + 1)%NUM_SURFS

            
            blit_array(screen, accumulator)
            pygame.display.flip()


if __name__ == '

__main__

': main()