Title: Mosaic Transition
Author: Gareth Noyce (korruptor at mac.com)
Submission date: June 29, 2002
Description: A fading, pixellizing mosaic transition effect.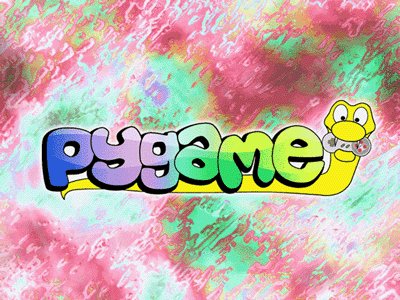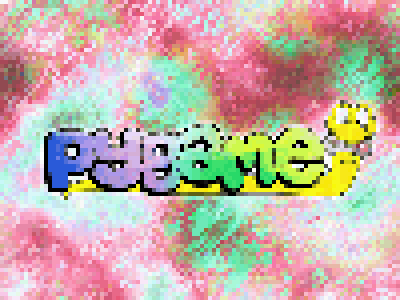 Download: mosaic-transition.zip
pygame version required: 1.3.4
SDL version required: Any
Python version required: Python 2 (with Numeric)
Comments: Here's another nice transition effect from Gareth Noyce. This one pixellates and fades a given image, and then restores it. You'll need surfarray, and a reasonably current version of pygame. The supplied script demonstrates the effect on a nice sample image, by fading and restoring the image in a loop. Just hit a key or a mouse button to quit.




import pygame, pygame.image
from pygame.surfarray import *
from pygame.locals import *
from Numeric import *



RES 		= (400,300)
PALETTE 	= zeros((256,3))
FADE_STEP	= zeros((256,3))
FRAMES          = 16




def main():


     
    	
    	pygame.init()
    	screen		= pygame.display.set_mode(RES,0, 8)

	
    	image 		= pygame.image.load("

pygame.gif

")
        image_buf 	= pygame.surfarray.array2d(image)  
        
        
        pixel_chunk = 2
        dir = 1

        
        while 1:
    
            
            for e in pygame.event.get():
                if e.type in (QUIT,KEYDOWN,MOUSEBUTTONDOWN):
                    return

            
            PALETTE = image.get_palette()

            
            screen.set_palette(PALETTE)
            screen.blit(image,(0,0))
            pygame.display.flip()

            
            for i in range(0,256):
                FADE_STEP[i][0] = int(PALETTE[i][0] / FRAMES) 
                FADE_STEP[i][1] = int(PALETTE[i][1] / FRAMES)
                FADE_STEP[i][2] = int(PALETTE[i][2] / FRAMES)

            
            for i in range(0,FRAMES):
                pixelate(screen, image_buf, pixel_chunk)
                PALETTE -= FADE_STEP
                screen.set_palette(PALETTE)
                pygame.display.flip()
                pixel_chunk +=2

            
            for i in range(0,FRAMES):
                pixelate(screen, image_buf, pixel_chunk)
                PALETTE += FADE_STEP
                screen.set_palette(PALETTE)
                pygame.display.flip()
                pixel_chunk -=2

        
        return




def pixelate(dest, src, size):


    

    for y in range(0,RES[1],size):
        for x in range(0,RES[0],size):
            rtile 	= pygame.Rect([x,y,size,size])
            colour 	= src[x][y]
            dest.fill(colour, rtile)



if __name__ == '

__main__

': main()