Ludumdare 41, 48h - from scratch - game dev comp. — 21 Mar, 2018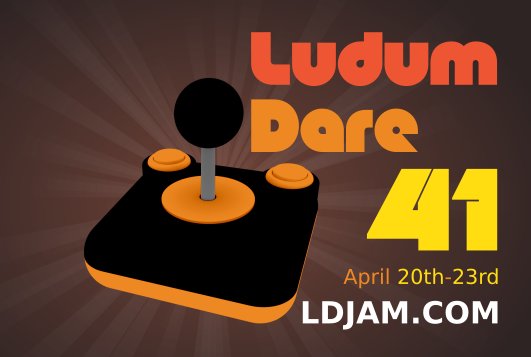 Join us for the 41st Ludum Dare! Our first event of 2018! Let's all get together for two days, and do something fun. "Real artists ship.", so let's do that.
Ludum Dare is a regular community driven game development jam. The goal is, given a theme and 48 hours, to develop a game from scratch. Ludum Dare aims to encourage game design experimentation, and provide a platform to develop and practice rapid game prototyping. We all gather at once to do something exciting, and push each other forward.
You can start suggesting themes now, and get involved. Saturday April 21st to Tuesday April 24th, 2018 -- see the website for the exact time in your timezone.
I'm in.
---